Discount books
Save big on these exclusive, limited time offers from independent booksellers! You won't find offerings like this anywhere but Biblio!
Because Biblio has lower overall fees for booksellers than any other major marketplace, our booksellers often pass that savings on to you, the customer. Even if you don't see what you're looking for now, be sure to bookmark this page and come back often, as these deals constantly change and sometimes the savings are unbelievable up to 70% off regular prices!
Save 70%
Save 70%

from Paper Time Machines
Early Christmas
Specializing in: History, Postcards, Antique Books, International, Maps And Atlases, Technical Books (Vintage), Text And School Books (Current & Vintage), Propaganda (Far Left, Far Right, And Far Center), Catalogs And Yearbooks
Save 60%
Save 60%

from Mary Riversong Books
60% off sale! Enjoy!
Specializing in: Vintage Used First Editions.
Save 60%

from Revue & Revalued Books
Fall Sale
Specializing in: First Editions, Rare Books, Ephemera, Rare Maps, History Books, Antique Books, Rare Book Sets, Tour Guides, Religious And Spiritual Books

Save 60%

from Maiden Voyage Booksellers
60% Off Sale
Specializing in: Religion, Maritime, Nautical
Save 35%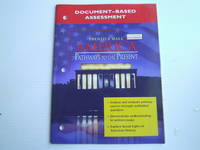 Save 35% plus Free Shipping from zeebooks
Fall sale
Specializing in: Textbooks
Save 35%

from Pontaccio
Back to school 35% discount