Book Collecting
Martin Secker & Warburg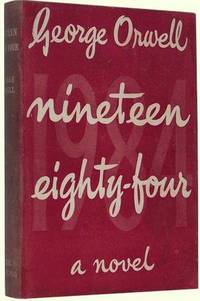 Secker & Warburg was formed in 1936 by the merger of the firms of Martin Secker and Frederic Warburg. The British publishing company became renowned for its anti-fascist and anti-communist political stance, a position that opposed the ethos of many intellectuals of the time.
After George Orwell parted company with Communist Party sympathizer Victor Gollancz over his editing of The Road to Wigan Pier, he took his next book, Homage to Catalonia, to Secker & Warburg. The company also published, after 18 months of rejections and setbacks, Animal Farm. Other anti-Stalinist authors published by Secker & Warburg include C. L. R. James, Rudolf Rocker, and Boris Souvarine as well as works by Lewis Mumford. The publisher also became known for its work in introducing foreign writers such as Kafka, Mann, and Musil to English readers.
In February 1941, Secker & Warburg launched Searchlight Books, a series of essays published as hardback books, edited by George Orwell and T. R. Fyvel. The series was originally planned to include 17 titles, ten of which were published during 1941-1942, but bomb damage destroyed the printer's paper stock and caused to the series to be discontinued. With its financial position devastated by paper shortages during and after the war, Secker & Warburg became an imprint of Heinemann in 1951. During the 1950s and 1960s, Secker & Warburg published the works of Simone de Beauvoir, Colette, J.M. Coetzee, Alberto Moravia, Günter Grass, Angus Wilson, Melvyn Bragg, and Julian Gloag as well as the British Buddhist Lobsang Rampa, amongst others.
The publisher's parent company, Heinemann, was purchased by the Octopus Publishing Group in 1985, which was then by Reed International (now Reed Elsevier) in 1987. Random House bought the adult trade division of Reed Books, which included Secker & Warburg, in 1997. Secker & Warburg combined forces with fellow Random House imprint The Harvill Press under the name Harvill Secker in 2005.
First Edition Identification
Prior to the 1940s, first editions from Secker & Warburg either had no statement or occasionally stated "First Published (year)" on the copyright page with no additional printings listed. In the 1940s, the company began stating "First Published (year)" on the copyright page of every first edition with no additional printings listed.